Most Versatile and Capable Horizontal Interrupter Line Switchers Available (LSH, LSH-B)
Southern States LSH and LSH-B horizontal interrupter line switchers provide load breaking, loop splitting, and line dropping capabilities for your most critical line switching applications. Additional applications include transformer magnetizing current interrupting and cable switching. All circuit making and breaking operations are accomplished in SF6, eliminating open air arcs. The horizontal interrupter line switcher is available with (Model LSH-B) or without (Model LSH) an integral vertical break switch. Both models can be supplied with either a manual operator or motor operator.
The LSH and the LSH-B are also well suited for such special purpose applications as series reactor or capacitor bank bypass switching.
The design of the LSH and LSH-B is extremely versatile and can be mounted in most any orientation including horizontal upright, vertical, and underhung (LSH only) positions. It can also be designed to mount on a Southern States supplied support structure or for mounting on a customer supplied or existing structure.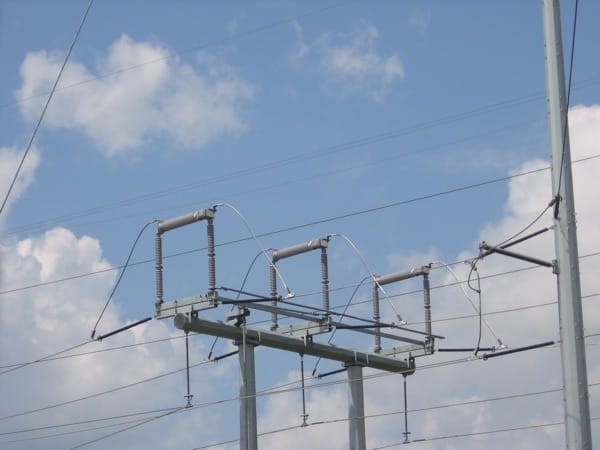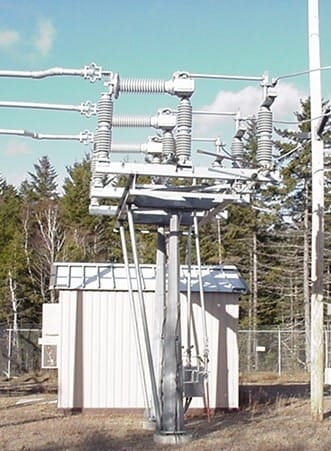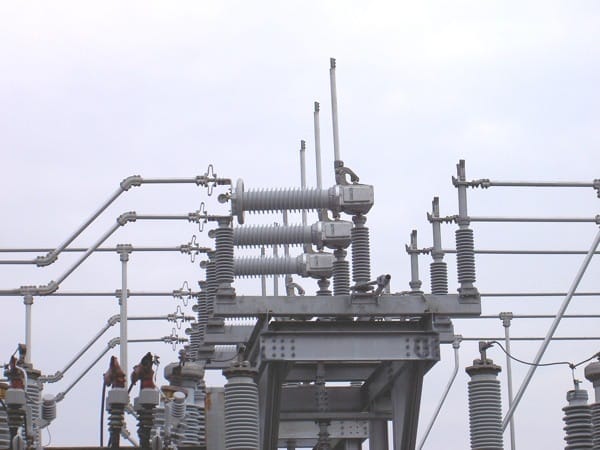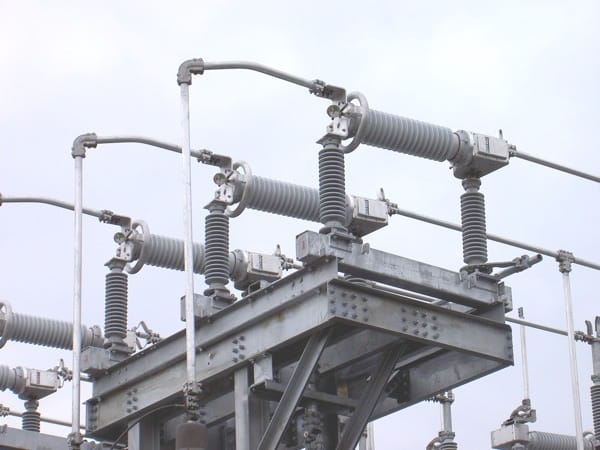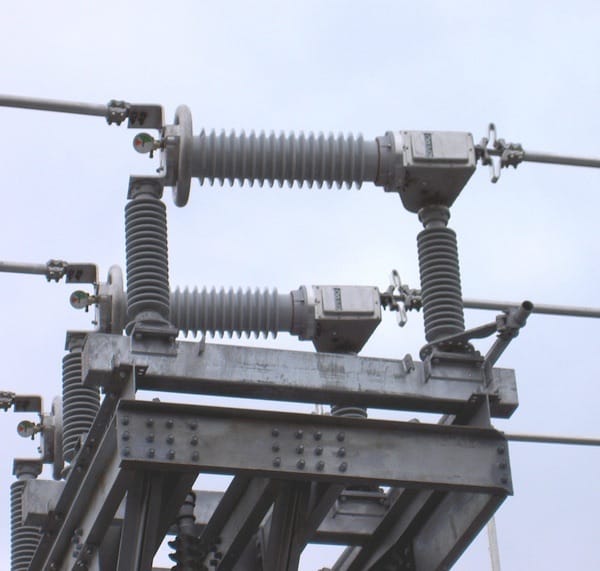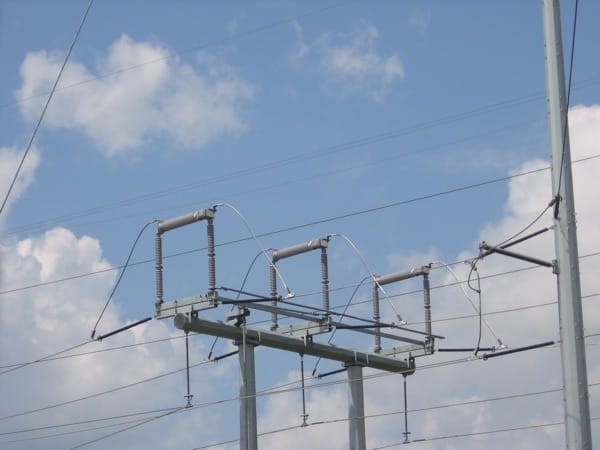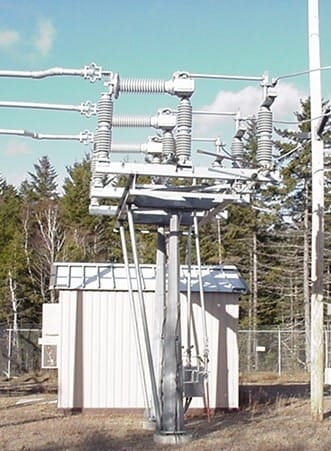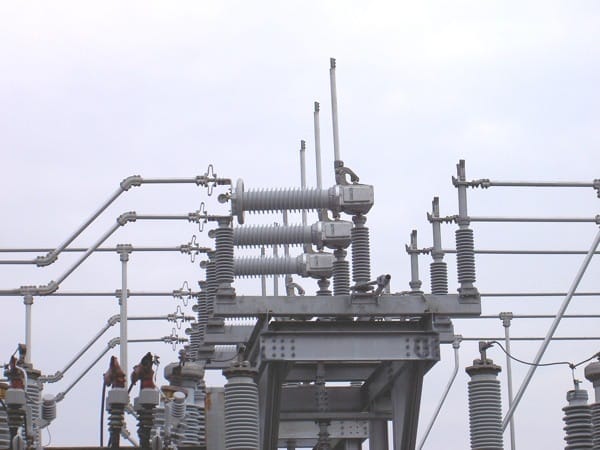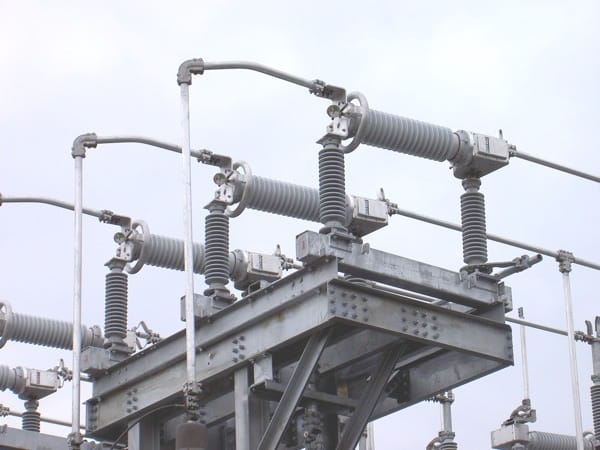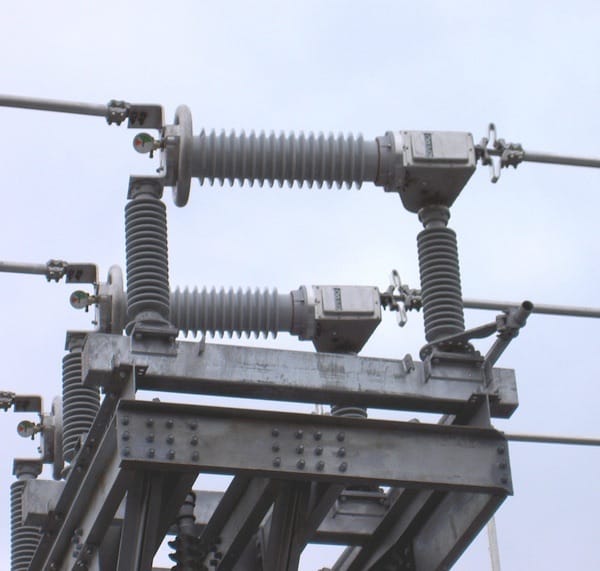 Circuit makes and breaks inside the interrupter – No open air arcs
Reduced maintenance and longer life for increased line switching duty
Available with and without vertical break disconnect
Visual dielectric indication
Fault close rating of 40 kA
Single gap interrupters provide full BIL without the need for an integral disconnect switch or voltage grading resistors/capacitors
Simple, easy erection minimizes field installation time required — all kV ratings ship with the insulators factory assembled and adjusted as standard
Adaptable to a wide variety of mounting positions, structure heights, and phase spacings
Design Characteristics
Maximum Voltage
38kV
48.3kV
72.5kV
123kV
145kV
170kV
245kV
Interrupter/
BIL (kV)
550
750
900
CSH-B Disconnect BIL (kV)
200
250
350
550
650
750
Continuous Current
1200 A & 1600 A
Load Current Interrupting
1200 A & 1600 A
Loop Current Interrupting
1200 A & 1600 A
Line Charging Current Interrupting
600 A for allkV ratings
Fault Close Ratings
10 time 40 kA, 15 time 31.5 kA, 30 time 20 kA
Ambient Temperature Range
-40°C to +50°C standard for 38kV through 170kV
-30°C to +50°C standard for 245kV
-40°C to +50°C optional for 245kV
-50°C to +50°C optional for allkV ratings