Intelligent Circuit Sensor
Enhance Your Smart Grid
The ICS® is an intelligent circuit sensor, designed as an enabling technology for high voltage sensor system solutions. The ICS® is designed to operate in the same harsh environments as our transmission substations and power lines and provides information currently not available on transmission networks on an economic and performance scale unrealized until now. ICS® is a key enabling technology for the Southern States Smart Tap® and Smart Trip™ solutions.
Smart Tap®
A high voltage sensor system with fault detection and diagnosis technology, that quickly and correctly identifies the faulted transmission line section, improving transmission line reliability, reducing the transmission line outage area and duration, extending the life of power system equipment, and saving the repair and restoration crew valuable time and energy.
Smart Trip®
A high voltage sensor system providing monitoring and fault detection and diagnosis technology to provide a trip signal to a switching or protection device. Available with digital or analog output.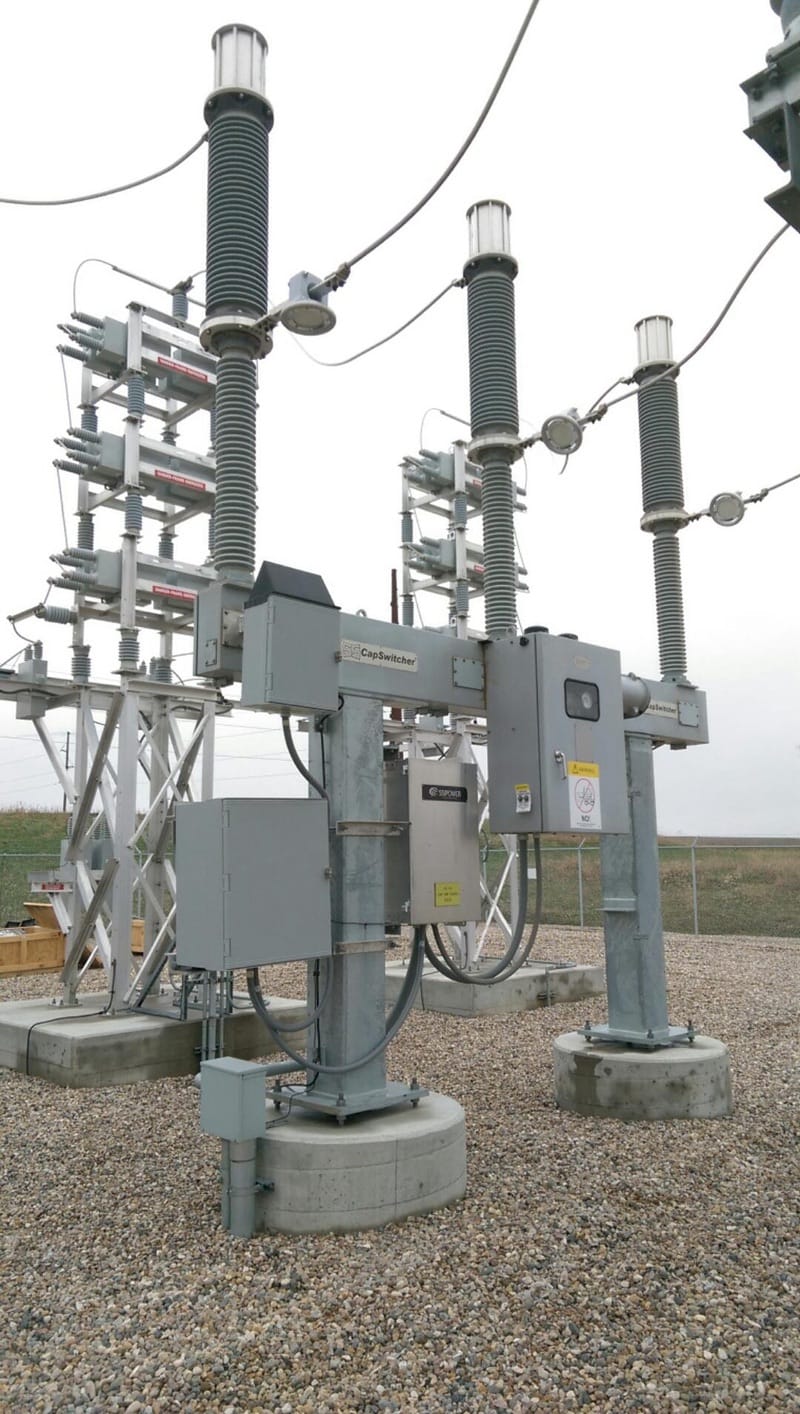 Zero footprint, can be mounted on overhead structures
Easy installation and retrofit
Compatible with digital relays and RTUs
Digital solutions platform for smart algorithms
Remotely programmable and configurable
Single-Phase Sensor Ratings and Specifications
| | |
| --- | --- |
| Applicable Voltages | 15kV to 550kV |
| Communications | Serial and Ethernet |
| Protocols | DNP 3.0, Modbus |
| Current Sensing | Up to 40,000 Amps |
| Installation | Zero foot print, mounts on switch |
Single-Phase Tranceiver Ratings and Specifications
| | |
| --- | --- |
| Input Voltage | 12,24,48,125,250 VDC or 120/240 VAC |
| Input Power | 40W |
| Output | 1A nominal, 20A with system fault |
| Error | 3% under normal load conditions |
| Signal Latency | 1 cycle |
| Relay Impedance | 0.15 Ω maximum |
| Weight | 45 lbs. (20kg) |
Catalog Flyers & Bulletins