Mobile Substations & Mobile Transformers Improve Grid Resiliency 
Overall reliability is a critical focus for utilities across North America, creating the need for solutions and equipment that can support the grid during times of emergency or occasional planned outages. Taking proactive measures to address these potential vulnerabilities is, therefore, vital to ensure a resilient network that minimizes customer interruption frequency and duration.
Southern States, with over 100 years experience integrating high voltage switching equipment, has worked to address this initiative through mobile substation designs that are specifically tailored to each customer's unique application. Advantages of mobile substations and auxiliary trailers include immediate costs savings to a utility's network, expedited restoration times, as well as operational flexibility when multiple location sites are impacted by severe weather or equipment damage.
Leveraging our partnership with various ISO certified transformer manufacturers, Southern States has the resources to design or retrofit mobile substations (mobile transformers) that can be outfitted with Southern States' or your preferred switchgear brands. Available up to 230 kV and 65 MVA, our mobile products are manufactured with stringent specifications, ensuring the design is robust, durable, and to the utility's expectations.
For additional applications, Southern States also offers auxiliary mobile solutions to support reactive power compensation, switchgear failures, as well as other utility resiliency initiatives. These include mobile capacitor trailers, mobile circuit switcher trailers, mobile circuit breaker trailers, mobile disconnect switch trailers, mobile reactor trailers, mobile recloser trailers, mobile voltage regulator trailers and mobile GIS to name a few. Each can be equipped with a variety of custom features such as racking mechanisms, hydraulic systems, turntables, fences, and much more. Let our team of experienced designers and engineers develop a solution best suited to your utility's specification requirements. Make sure to download our mobile substation guide in the resources section at the bottom of the page.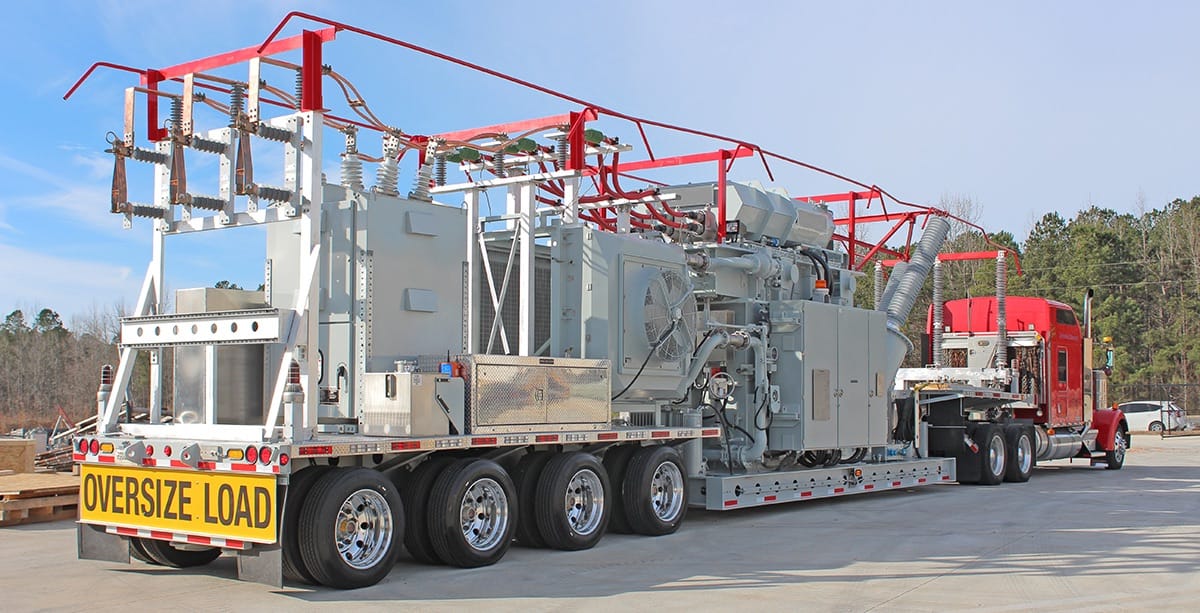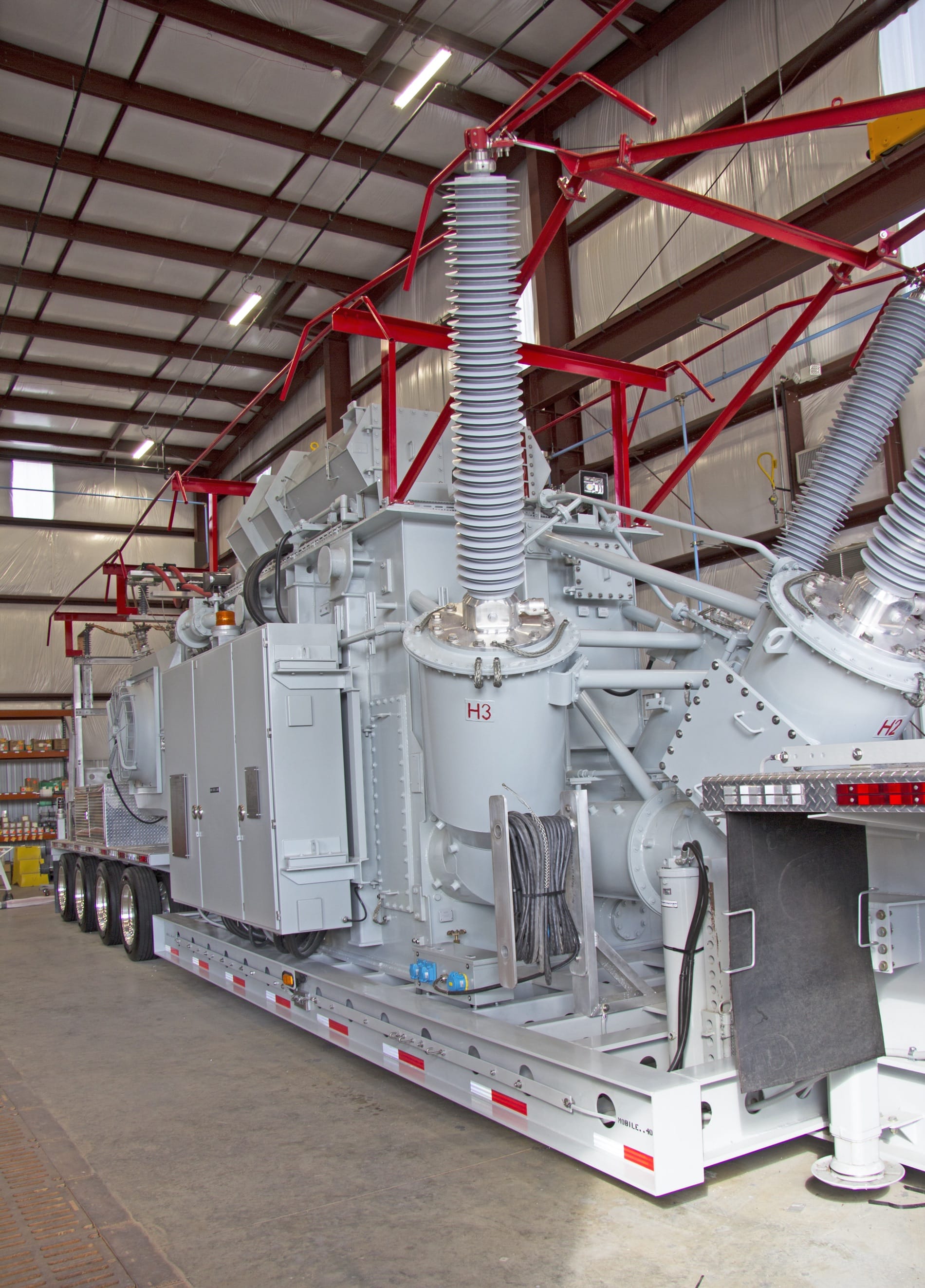 Southern States designs, manufacturers, and can retrofit each mobile substation trailer for a wide range of utility applications. Designed to meet customer specifications, DOT standards, and in compliance with the latest published standards of ANSI, IEEE, NEMA, NESC, and ASTM, these interim restoration sources serve as a backup during both planned and unplanned outages, reducing maintenance costs and maximizing utilization and return on investment. Our mobile transformers are available up to 230kV / 65 MVA and can be supplied with any preferred manufacturer's transformer, circuit breakers, disconnect switches, protection schemes, or other switchgear per the specification of the mobile substation end user. If desired, Southern States can also leverage its extensive product breadth and industry partnerships to offer an added integration value that will reduce overall mobile power substation cost. Other mobile substation manufacturers typically source switchgear from other providers, which often results in added costs for the end user utility.
Mobile Transformer Specification & Typical Features
Mobile substation transformers available to 230 kV / 65 MVA
ODAF, OFAF, ONAN, or ONAF cooling systems available based on application requirements
Real-time fault detection and system assessment monitoring
Hydraulic or standard steering
High/low voltage equipment available in-house or integrated per specification
Along with mobile substations and mobile transformers, Southern States also specializes in the design and manufacture of application specific auxiliary mobile trailers. These have included mobile capacitor trailers, mobile circuit switcher trailers, mobile breaker trailers, mobile recloser trailers, as well as mobile disconnect switch trailers.
The economical advantage and deployment flexibility of these mobile trailers can offer significant value to a power supply network. Our highly adaptable designs can be monitored remotely and are ideally suited for temporary configurations, requiring minimal operator effort.

Unique applications require unique solutions. At Southern States, we have the experience and expertise to provide our customers with a multitude of design options which support ease of operation, safety, space limitations, as well as overall budget for a variety of mobile substation applications. Designed using the highest quality components, our innovative racking mechanisms, turn tables, hydraulic systems, fence systems, shipping braces, grounding systems, and much more are available to address the ever increasing challenges that utilities face every day.
Application Expertise
Racking mechanisms to address phase spacing clearance and DOT compliance
Turn tables for easy equipment rotation for alignment with station bus when trailer parking is limited
Hydraulics for safe lifting of heavy equipment
Grounding systems designed and sized to safely withstand and ground high current faults

The engineering team at Southern States utilizes the most up-to-date software and design tools to provide mechanical and electrical structure solutions that best meet our customers' unique applications.Via finite analysis, which offers structural dynamics of a mobile substation during transport and when deployed, we are able to create industry standard solutions that are safe, easily deployable, efficient, and that require low total cost of ownership. Using SolidWorks™ 3-D software allows our customers to view life-like representations of what is often very complex customer solutions. Its system design and analysis tools can also be used to identify clearance concerns early in the design process of a mobile power substation, reducing design hours and allowing for a more expedited production process. All of our components and practices comply with industry standards such as IEEE, ANSI, SAE, and DOT, providing assurance to our customers for a successful project.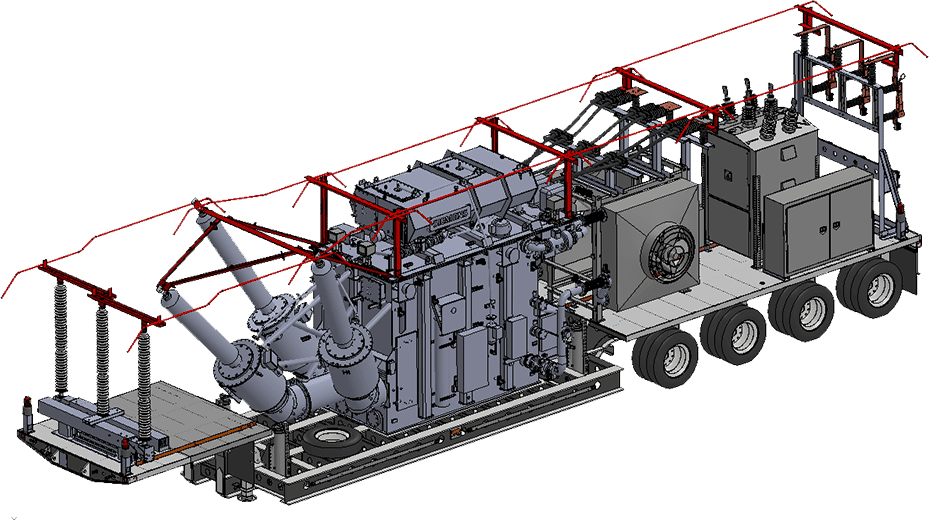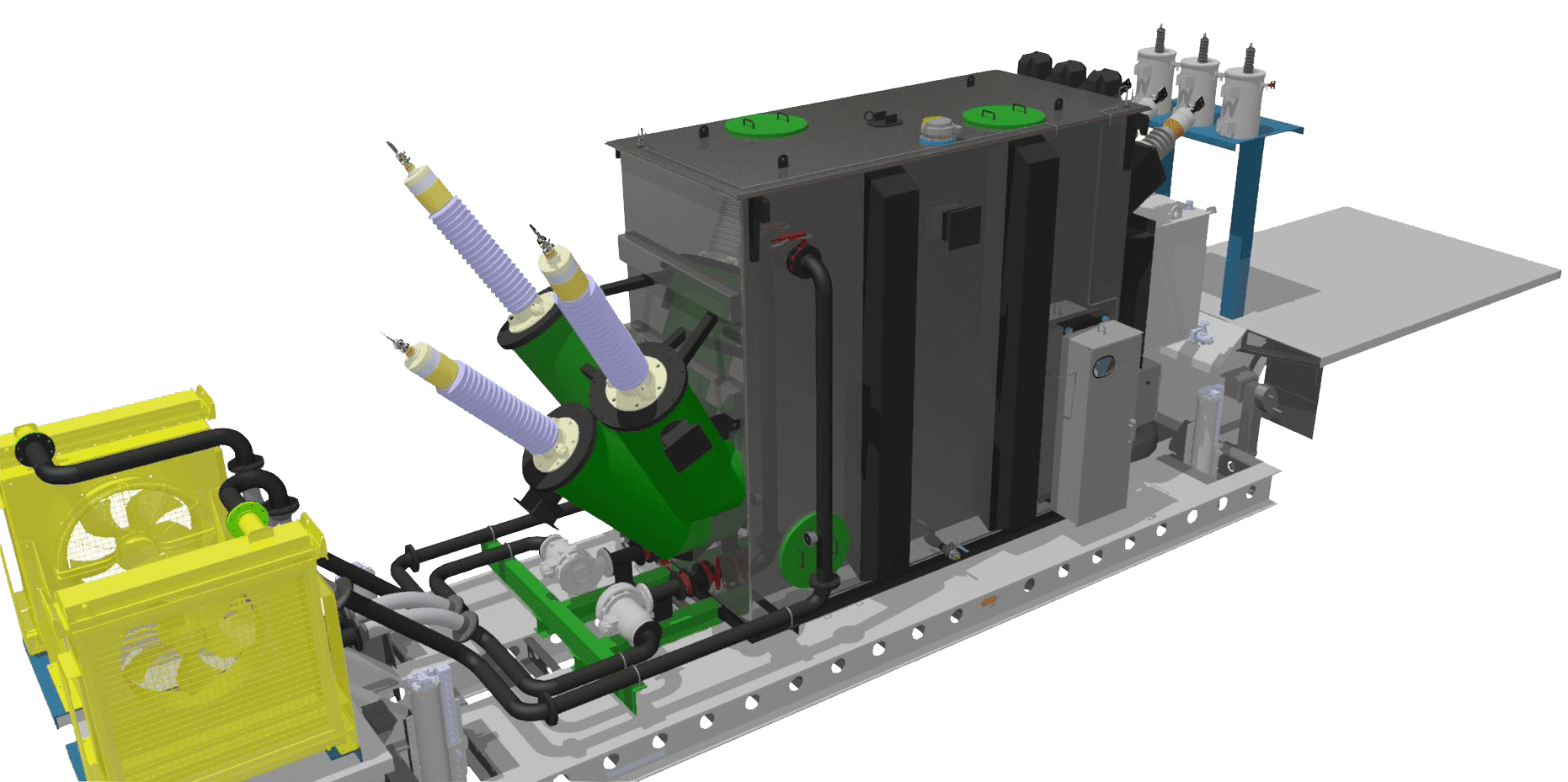 Protection & Electrical System Solutions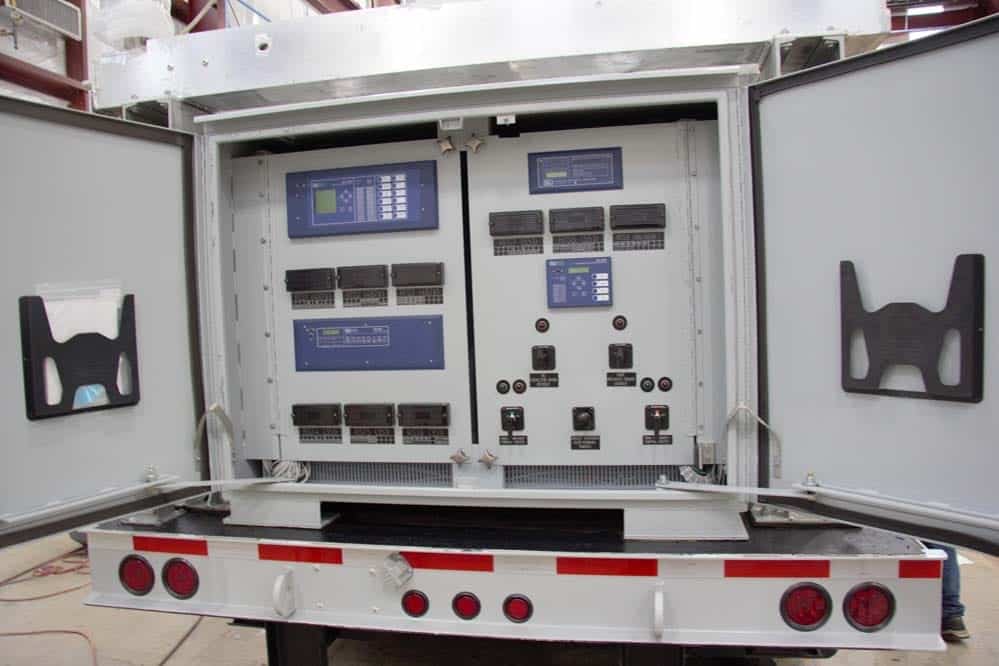 Electrical protection systems for mobile trailers are not one-size-fitsall,as utilities typically require customization for their respective relays and controls. At Southern States, we have the know-how to provide protection solutions for your transformers, regulators, capacitor banks, and much more. We're willing to work with our customers to utilize their specification's preferred brands, many of which we have experience with. Our wiring is done neatly, professionally, and always inspected point-to-point upon completion. Further, we utilize third party testing to perform objective evaluations of equipment and system wide performance and functionality. We also have the capability to create customized cabinets and battery systems to support your most critical needs.
At Southern States, we value our customers and work to provide them with the best care available on the market. System failures are unpredictable, taking place day or night, so utilities must be able to reach certified technicians and engineers at all times. We have a variety of support functions to assist you with your mobile substation use and maintenance.