Just a short 45 minutes south of the world's busiest airport, Atlanta's Hartsfield-Jackson International Airport, down US Highways 19/41 you will find Hampton, Georgia, home of Southern States: the largest switch manufacturer of high voltage disconnect switches in the world.
Inside our doors beats the heart of a vibrant, thriving business that continues our long standing history of over 100 years. Our Main Office and headquarters, Mitchell Building, is only one of our four locations dedicated to the design and manufacturing of high voltage disconnect switches and SF6 products.
As a result of rapid growth throughout the past two decades, Southern States has expanded our operations to include three additional facilities. Our Power Switching Division's recent additions include the McGarity Building, a 15,000 square foot climate controlled facility designed for manufacturing, as well as the Spencer Complex, home to the division's sales, engineering, and assembly team. In 2012, the Service Building was also acquired to provide the space and resources needed for our Service Division to expand their operations into new markets and products.
Our sales and marketing team, backed by professionals with unparalleled engineering and manufacturing expertise, works closely with each customer to provide a high voltage power switching solution tailored to that customer's specific application requirements. All Southern States products are engineered to the highest technical standards and manufactured from the finest raw materials by craftsmen who share the same commitment to quality and dedication to detail that has been the cornerstone of Southern States since our inception way back in 1916. Our after sales and service team stands ready to assist in installation and operational checkout of the equipment purchased and to ensure maximum product performance for years to come. Southern States' main focus is its customers and to be there each step of the way, providing the technical guidance, products, service, and support that have customers choosing us for over the last hundred years.
Southern States Facilities
---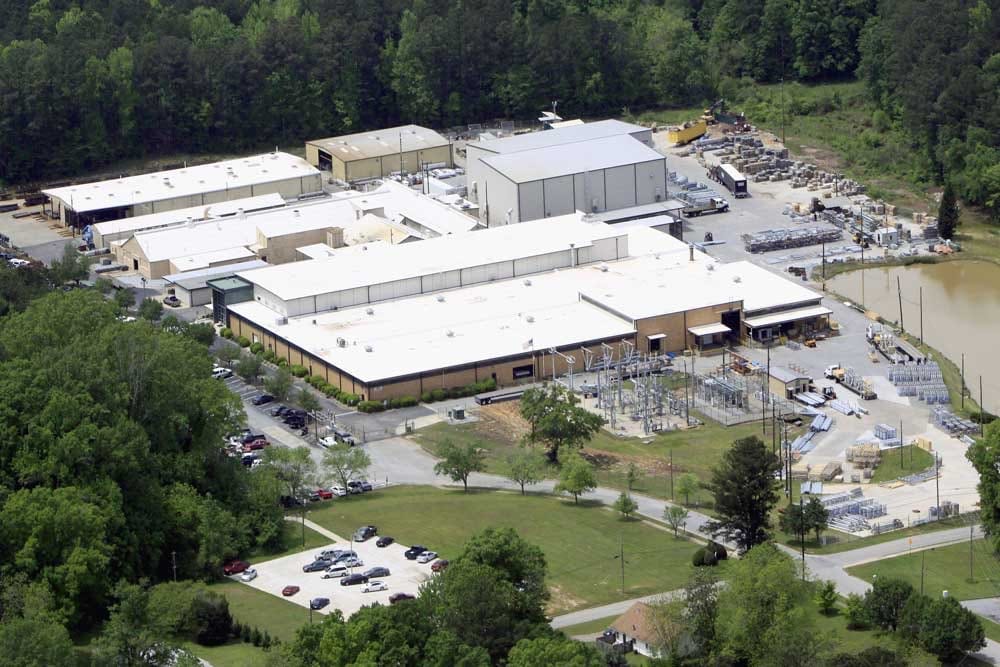 Mitchell Building
Located in Hampton, GA, the original structure was built in 1901. It doubled its size in 1903 and again in 1908, finally adding 25,000 square feet in 1953. Today, it's the home to 160,000 square feet of manufacturing facility and warehouse, as well as 20,000 square feet of office space. It serves as the home to our Automation & Switch Division, sales and marketing teams, as well as manufacturing.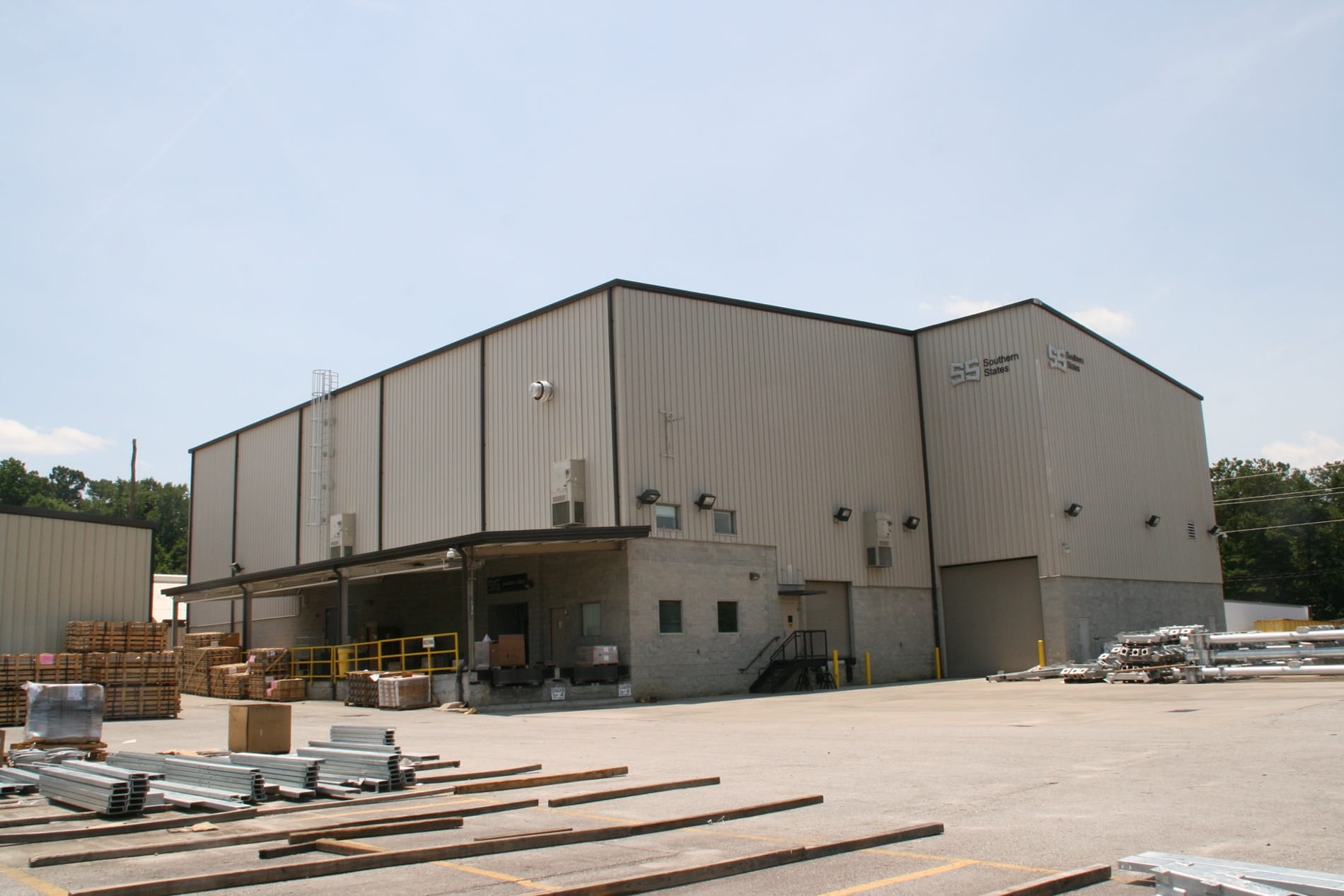 McGarity Building
Located in Hampton, GA, the Thomas Wayne & Patricia Ann McGarity Building was dedicated in February of 2008. The 15,000 square foot climate controlled building was designed to provide a clean room for interrupter assembly, a ceiling height to house 500kV SF6 equipment, a high voltage testing area, a drive-through loading bay, as well as additional office space to accommodate the growth of the Power Switching Division.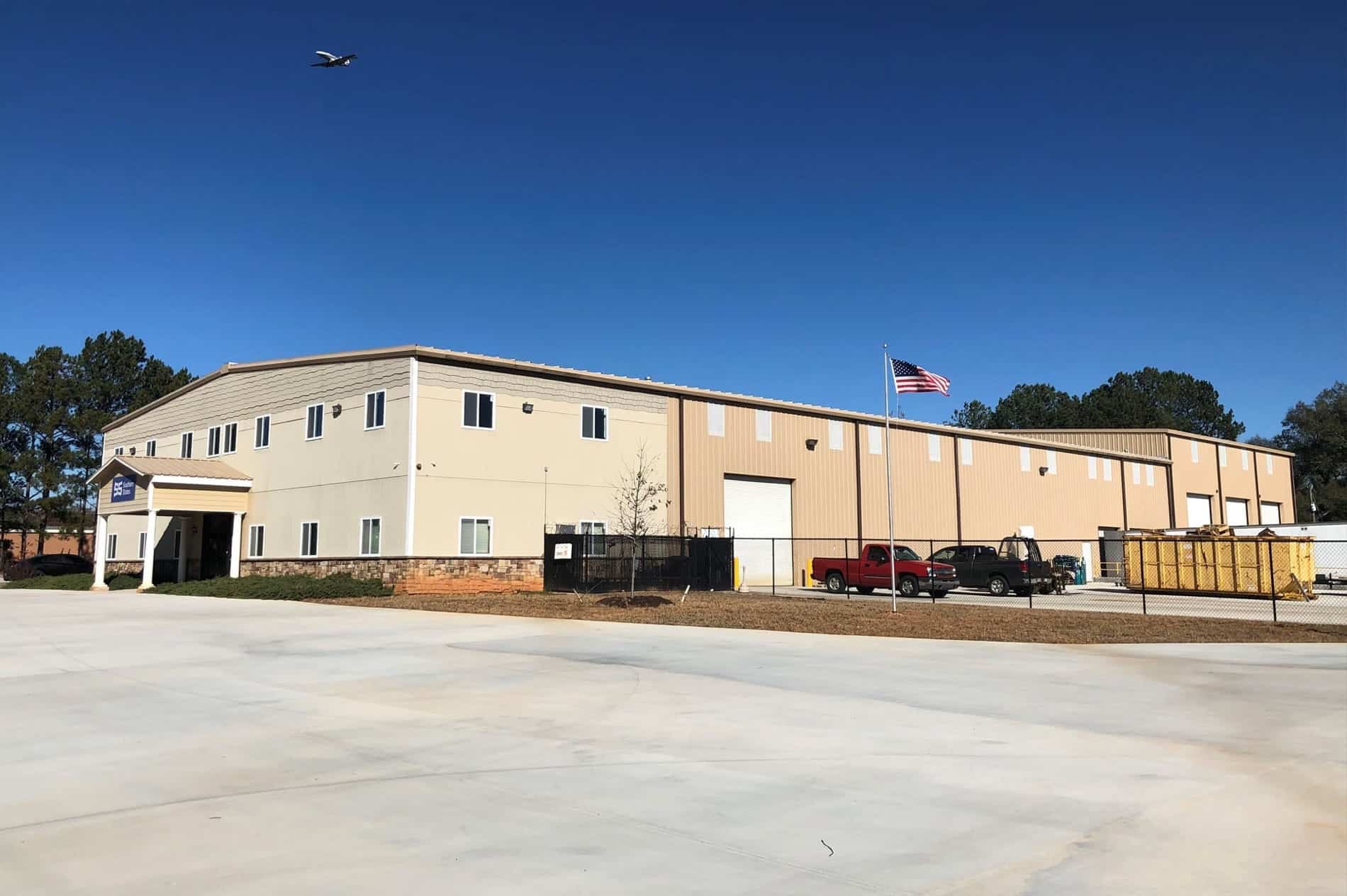 Service Building
Located between the cities of Hampton and Lovejoy, this building was acquired and opened its doors in January of 2012. The structure now houses the Service Division. Sitting on 18 acres, the 20,000+ square foot assembly area and 2,500 square feet of office space have allowed the Service Division to expand into new markets and products.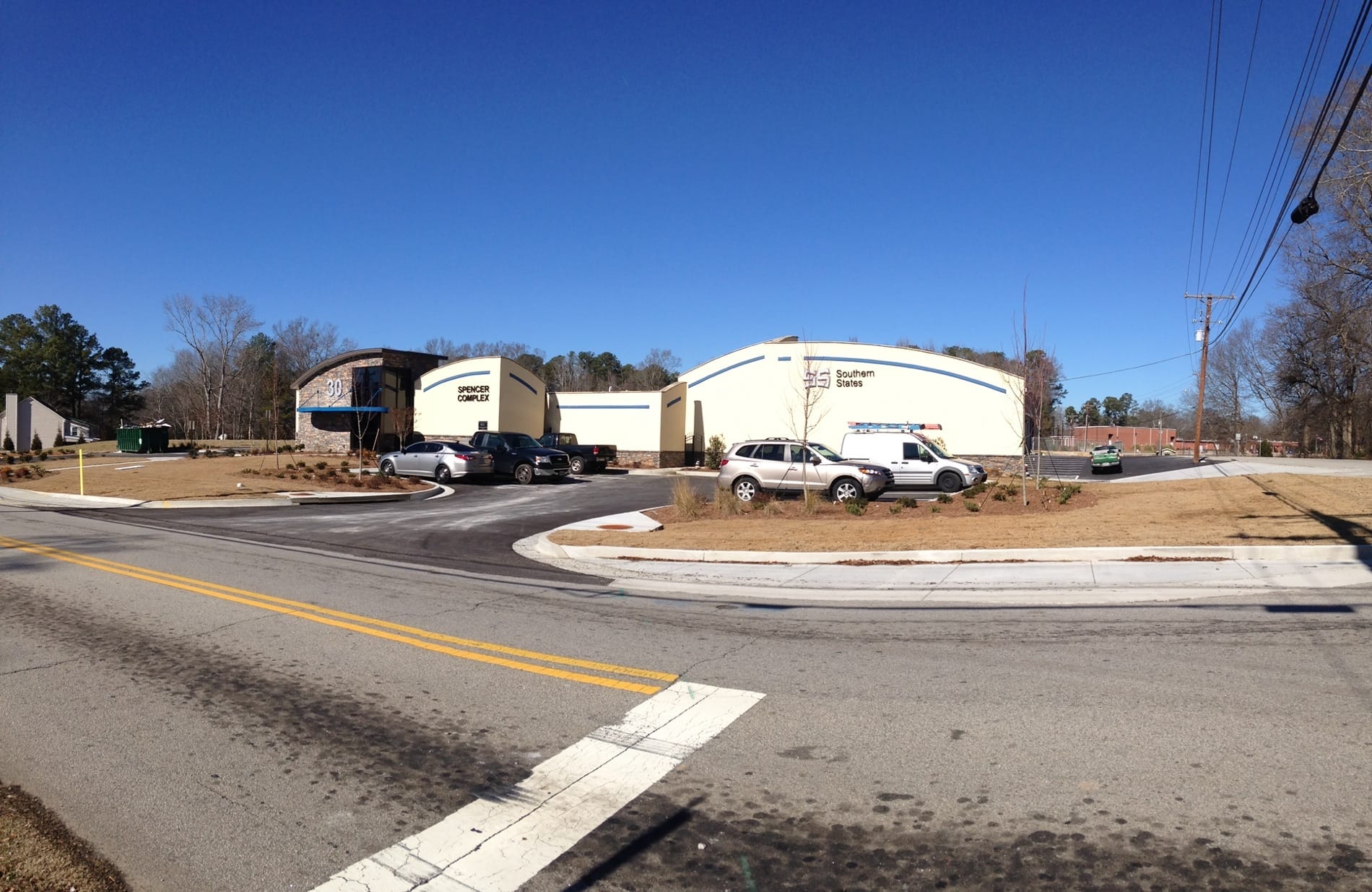 Spencer Complex Building
Located in Hampton, GA, this building was dedicated in January of 2015. It was named after Sash A. Spencer, a long-time friend and business associate. With 39,400 square feet of total space, it is the most recent addition to Southern States' growing footprint in the electrical business. The Spencer Complex office area combines Division Management Sales and Application and Design Engineering in a collaborative work environment.