Physically Securing Substations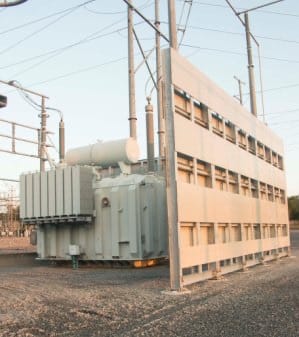 The Electric Utility Industry has been around for over a hundred years, not at all much longer than Southern States has been providing products to the Utility Industry. During this time, our products and service offerings have evolved based on our customers' continually changing needs and requirements. This ability and willingness to fill our customers unsupported needs has led us to our newest offering: Ballistic Resistant substations solutions.
Southern States recently launched custom designed ballistic resistant solutions for utilities' critical facilities and equipment: Ballisti-Wall® and Ballisti-Cover®. Utilizing non-conductive fiberglass panels, available in various thickness, Southern States is able to provide ballistic resistant protection (per UL-752 standards) designed to meet the anticipated threat level. The Fiberglass Reinforced Panels (FRP) are lightweight, corrosion proof, non-conductive, and electromagnetically transparent. These, virtually maintenance free, panels can be designed as stand-alone walls to provide ballistic resistant solutions while blocking line of sight for transformers or other large equipment. They can also be fitted to protect virtually anything in the station including control cabinets and/or buildings, switchgear buildings, motor operators, and communications buildings/cabinets. Virtually anything in the station that would be critical to provide some ballistic protection.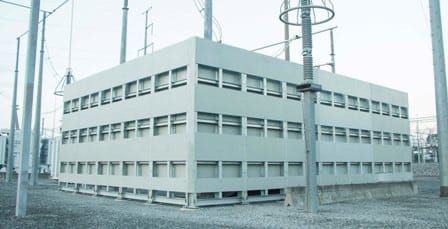 Let us help you work through these new and, until recently, unthought-of substation requirements. Use our long history of providing the right products at the right time, to help you make the right decision.