All of his friends and colleagues at Southern States wish to inform all of his many colleagues and friends throughout the electric utility industry that Bennie Fletcher has reached a truly historic milestone, 50 years of dedicated service at Southern States.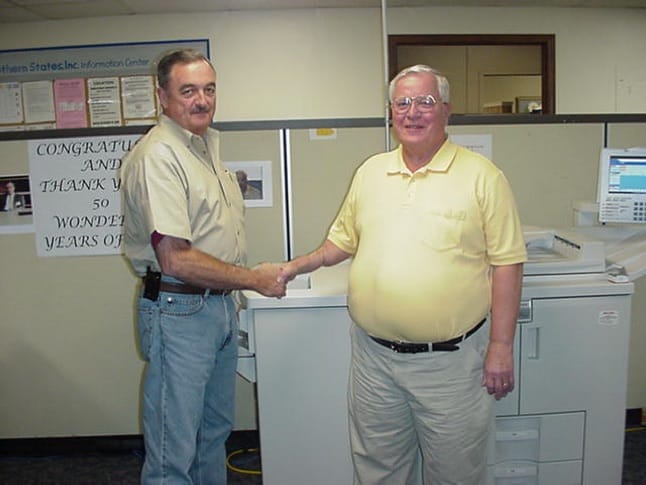 Billy Watson (left), Vice-President & General Manager of Southern States Switch Division, congratulating Bennie Fletcher (right), Manager-After Sales & Service of Southern States Service Division, on 50 years of dedicated service to the company.
For any of those of you who would like to send well wishes to Bennie on this remarkably significant milestone, you may reach our iron man at 770-946-4562, ext. 169 or b.fletcher@southernstatesLLC.com
Bennie would also like each of you to know that this is not an occasion for his retirement. He is still going strong and intends to chug along for the foreseeable future, helping you to continue to bolster Southern States long standing quality reputation as has been his hallmark over his 5 decades of service.